We are a friendly group of people in Champaign-Urbana who love teaching, learning, and enjoying blues dances, and the history and culture that surrounds them.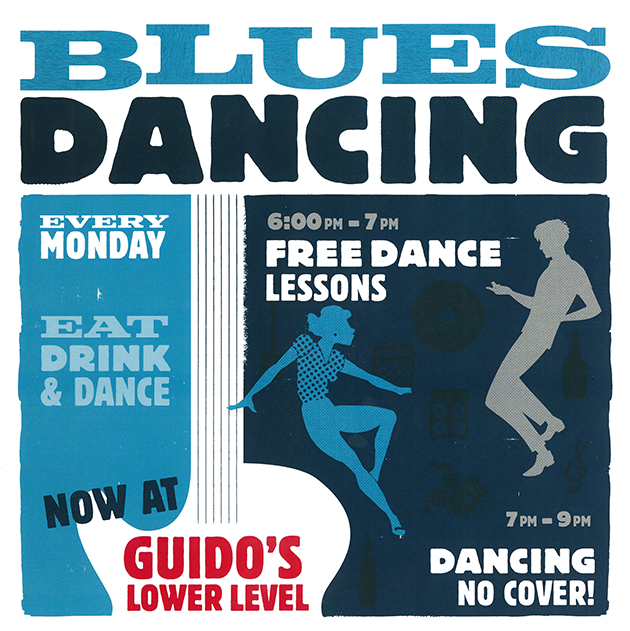 Join us on Monday evenings for free lessons and dances at Guido's Bar & Grill. Learn more about our lessons and dances. Note: As of March 11, 2020, due to coronavirus, lessons and dances at Guido's are paused until further notice.
Sign up for our emails to be the first to know about dates and plans for our 3rd annual dance weekend, SnowMELT 2021.