Thanks everyone for an amazing SnowMELT 2020. The information below pertains to our event that happened this past March. We'll be back to update this page in the next couple of months as we begin planning SnowMELT 2021!
March 6-8, 2020! Bigger, better, and just as cozy.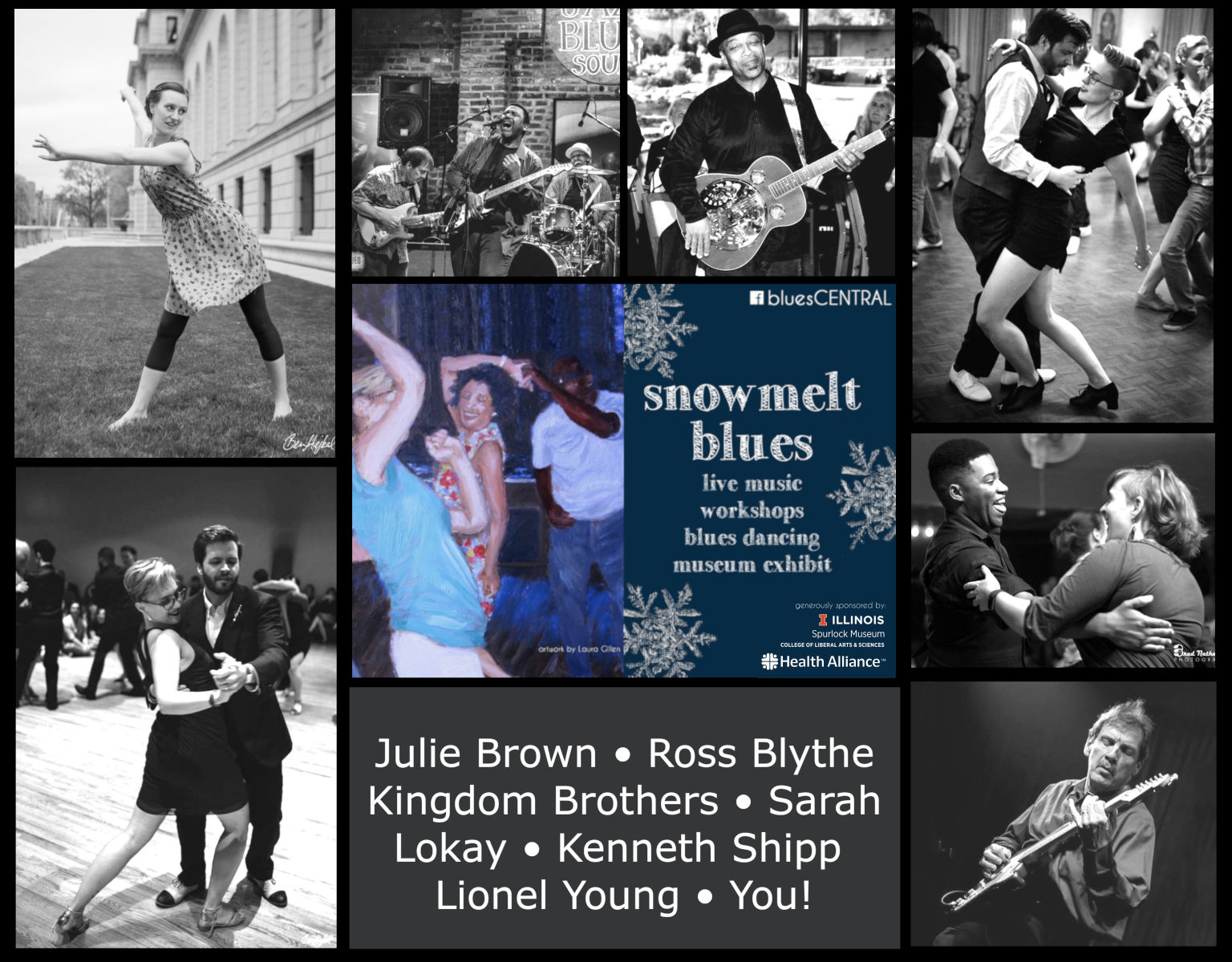 Register at the Door
Online registration is closed. You can register for the full weekend, a dance pass, individual workshops, or individual dances at the door.
Instructors
Chris Dove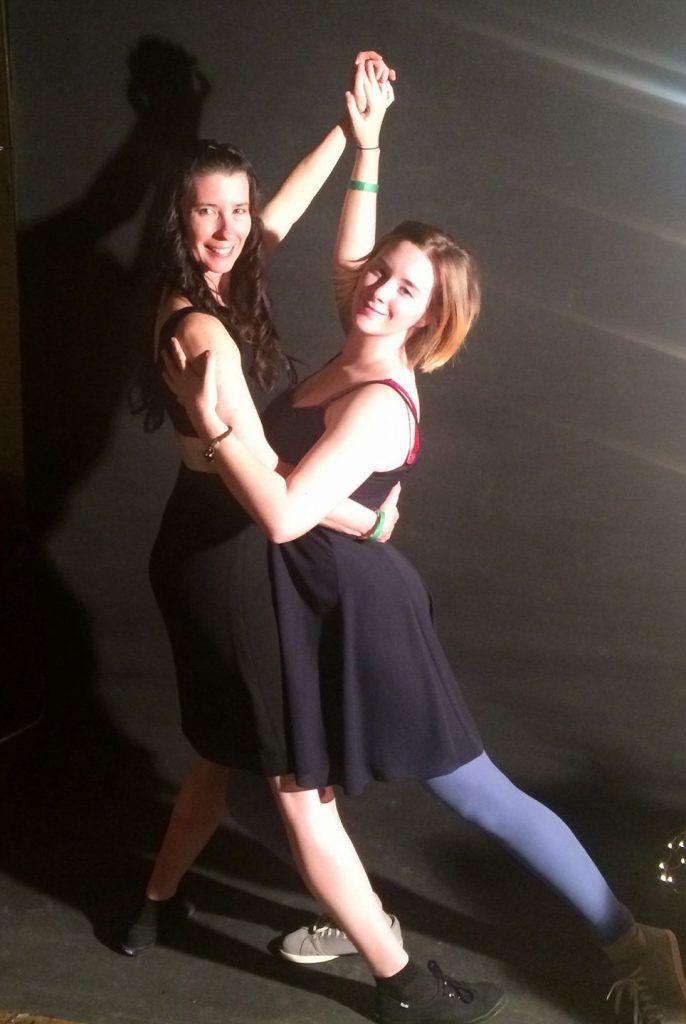 Chris Dove (on the left in the photo) cannot remember a time before she was a dancer at heart. When she hears music, she feels it deep inside and is compelled to move. This is the passion that brought her to ballet when she was eight, and is the reason why she began a training course for social dance instruction at eighteen. She brings almost two decades of dance experience in various genres including Blues, Lindy Hop, West Coast Swing, Ballroom, Fusion, Zumba, and Belly Dancing. She is a long-time instructor with dance studios, dance organizations and university dance clubs in the various towns in the mid-west and southern United States as well as Tobacco Road Blues Exchange in Durham, NC and Dirt Cheap Blues Festival in Virginia Beach.
Through her teaching, Chris invites others to experience the wonders of movement and rhythmic partnership. She challenges workshop participants to expand and refine their ability to connect deeply to themselves, the music, and their partners. Participants polish skills that a dancer uses to embody the subtleties expressed in blues music. Through the revisiting of foundational concepts and fundamental techniques, Chris prepares participants to move seamlessly through the intricacies of more advanced moves. While cultivating their grasp of dance concepts, participants embrace the complexities of connection.
Julie Brown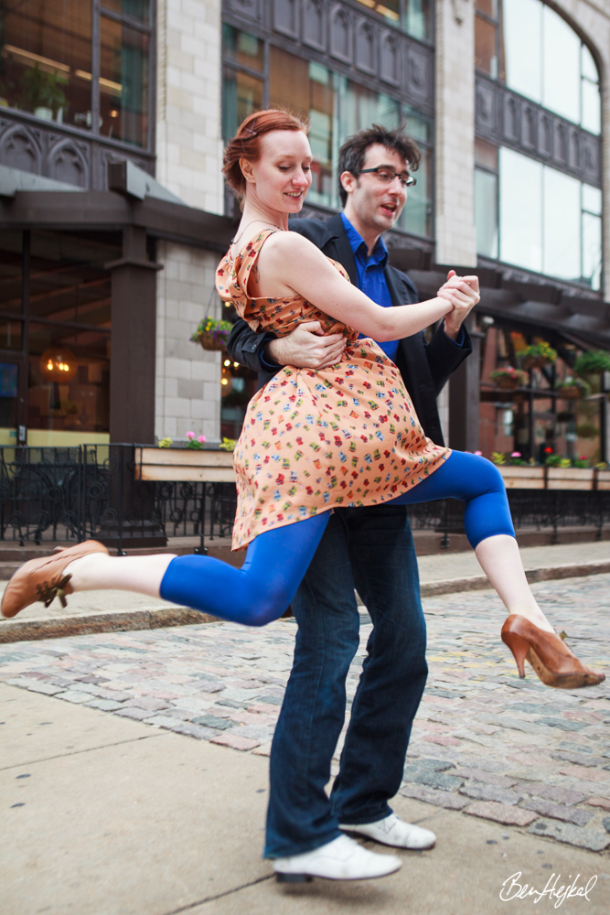 We are thrilled to have nationally-known and much-beloved instructor Julie Brown joining SnowMELT 2020. A hard-working competitor,  Julie has won or placed in many national competitions, including Mile High Blues Idiom Solo Riffin' 2018 (1st place), bluesSHOUT! 2018 All Star Strictly (2nd place), Snowbound Blues Expert Mix & Match 2018 (1st place), and more.
As a teacher,  Julie is clear, thoughtful, and earnest. From advanced Struttin' variations to beginner-friendly intros to lead-follow dynamics, Julie carefully crafts her classes and tailors her material to fit the crowd at hand. Julie has taught blues dancing in San Francisco, Seoul, Austin, Boston, London, Chicago, Zurich, and many places in between. She also teaches regularly in her home-base of Boston. See more dance videos, pictures, and info about Julie.
Kenneth Shipp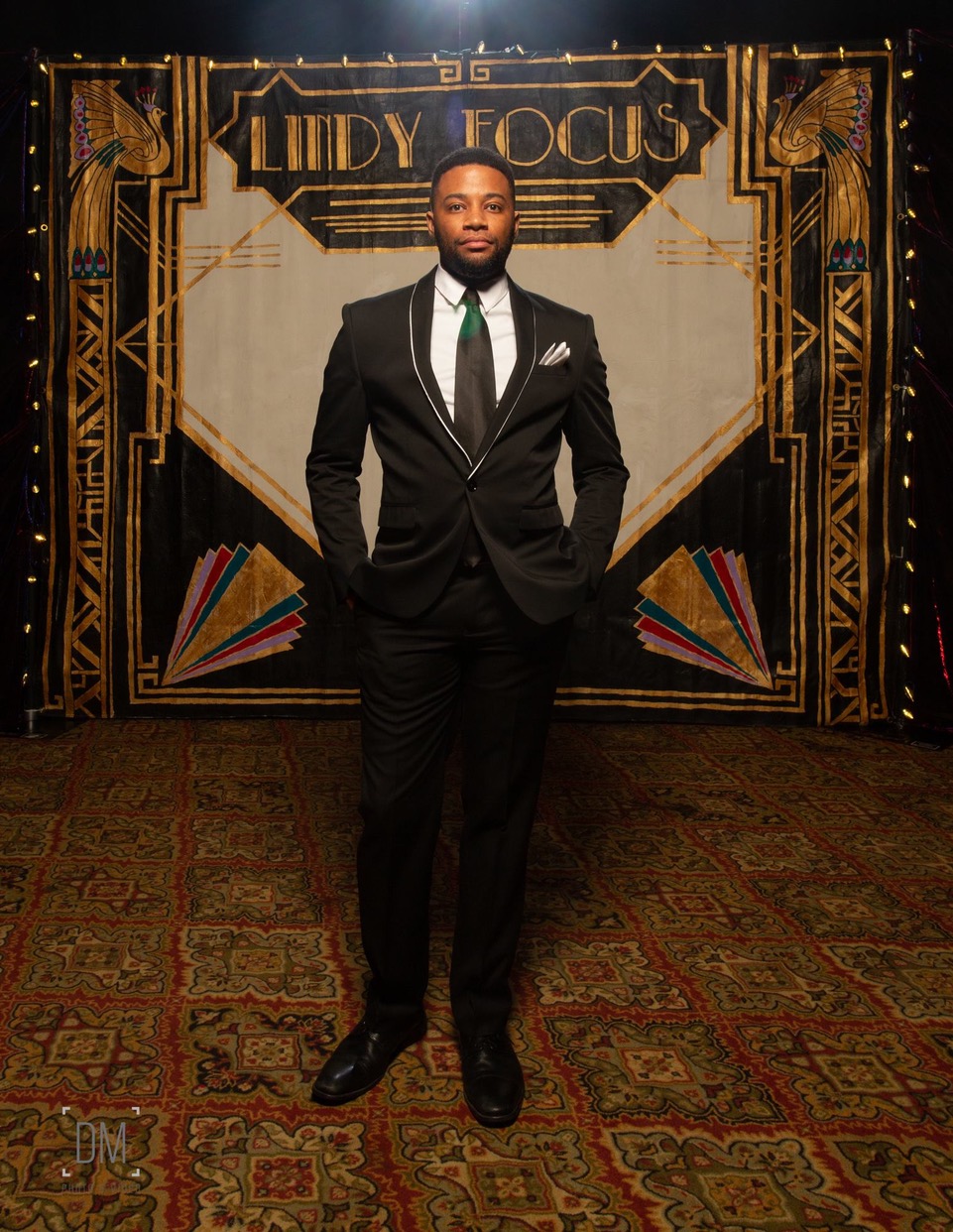 Our all-star instructor lineup continues, with another nationally-recognized leader in the blues dancing community. Kenneth Shipp hails from St. Louis, MO as an instructor who grew up dancing hip hop and breakdancing before jumping into blues. He has spent the past few years passionately studying the family of blues idioms, incorporating his nerdy personality along the way. Kenneth's life experiences inform his dancing and wants his students to walk away with a better historical and contextual understanding to exhibit it in their dances. With every class and practice, he'll encourage you to approach social dancing with coolness, relaxation, or in other words "Chill The F$%& Out." When he's not dancing, you can likely find him ranting about the latest blockbuster movie, game, or nerd convention.
In addition to teaching dance workshops, Kenneth will be speaking at the Spurlock Museum during SnowMELT 2020 about the history of blues dancing. Learn more about Kenneth at his
Facebook page
.
Ross Blythe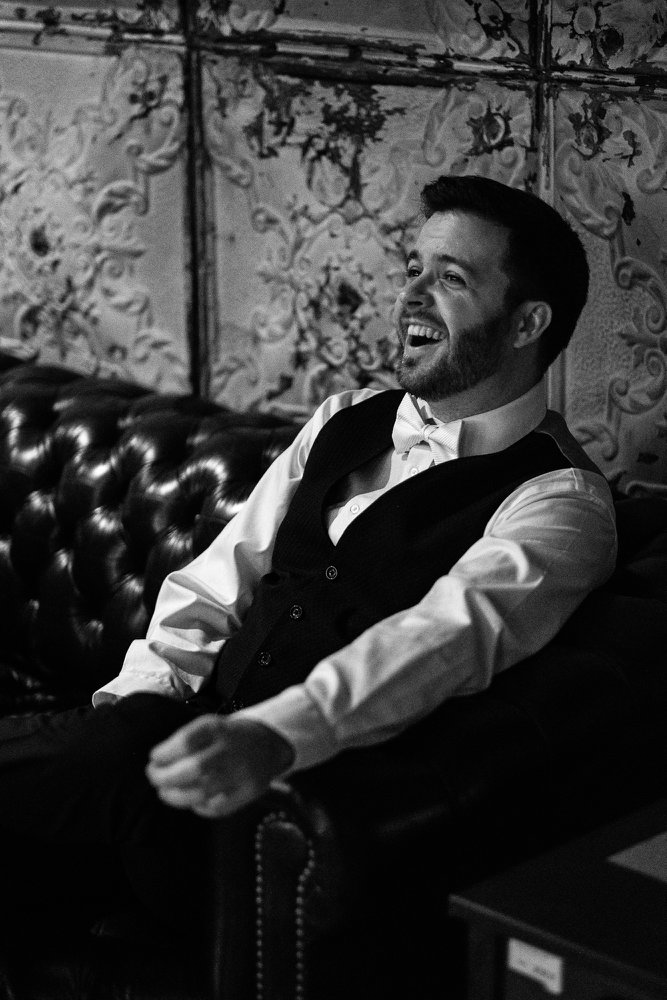 A favorite on the social floor for his rhythmic play and clear lead allowing for effortless follow expression, Ross inspires his partners and onlookers alike. His movement background in martial arts and sport fencing affords him a grounded strength and athletic balance, giving rise to precise, secure changes between shapes and directions.
Ross was drawn to the blues idiom because of its emphasis on personal expression in relation to a partner and the breadth of tempo and style within blues music. As a teacher Ross builds layered classes to challenge all levels, balances technique with application, and chooses appropriate music to support each exercise. Met with overwhelming competitive success, Ross has placed 1st at a number of contests within the last three years: BluesSHOUT 2015 Open Strictly (Chicago, IL), Southbound Invitational MnM (2017), Snowbound Blues 2016 All-Star JnJ (Rochester NY), Austin Blues Party 2017 BYOP (Austin, TX), and Sweet Molasses Blues 2016 Advanced JnJ (Boston, MA).
Sarah Lokay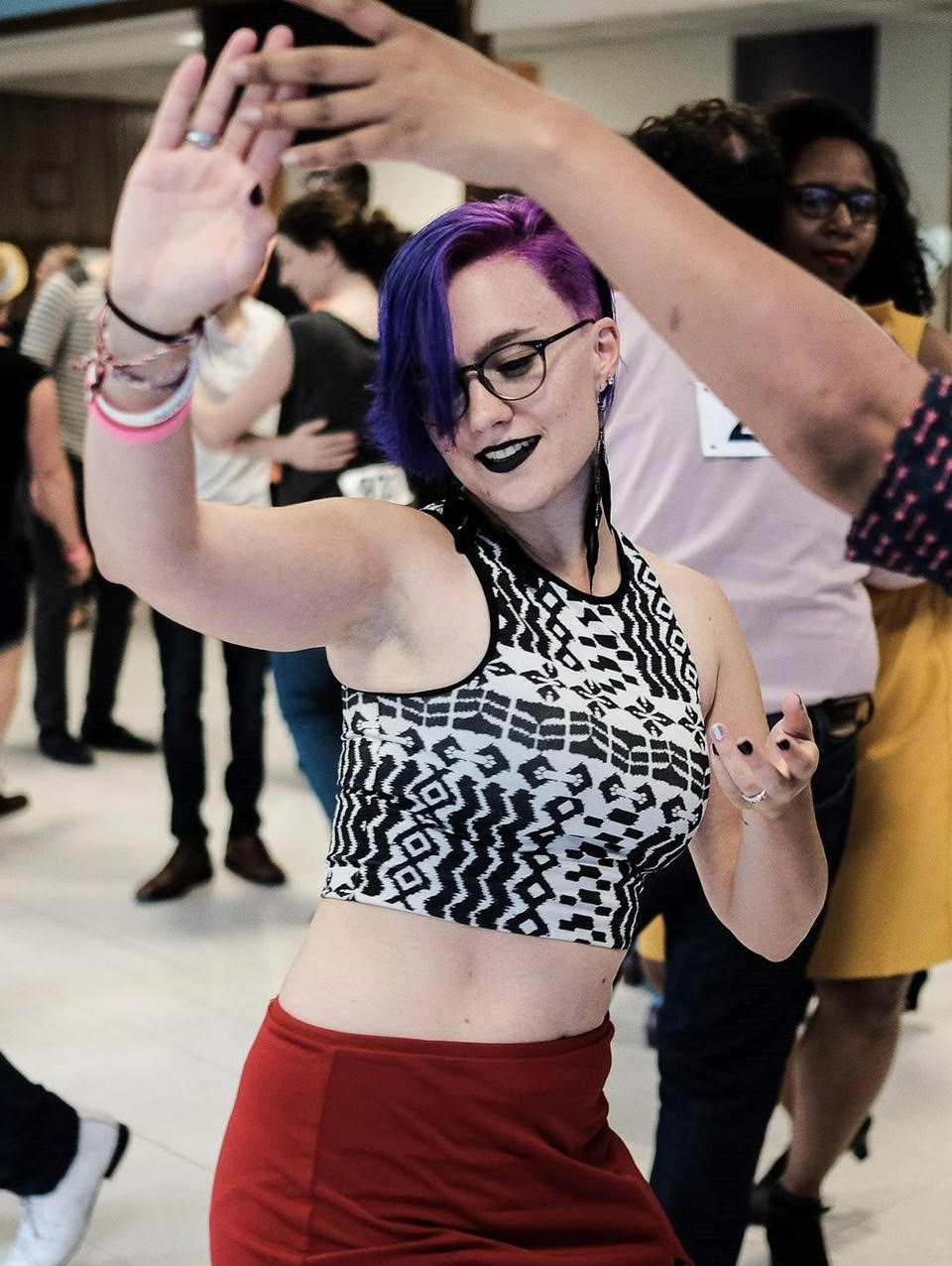 Sarah has always been on the move: from a movement background in soccer and martial arts to a love of dance that came later in life, Sarah found blues dancing in 2010 and hasn't looked back. Sarah pulls from her experience as both a competitor and a choreographer, having performed at events like Sweet Molasses and bluesSHOUT!, and placed at a variety of top tier events across the country.
Known for her passion, power, and comfy close embrace connection, her focus on partnership and self expression creates the core of her dancing and forms the way she approaches practice and learning. Packing dry humor with clear analysis and breakdowns both visual and kinesthetic, her teaching aims to share the joy of movement, empower her students to dance with comfort and strength, and connect her students with the music that sits at the heart of it all. When she's not traveling for dance, she can be found organizing on the Bluetopia, Big City Blues, and CUBE boards in Chicago, giving back to the events that helped shape her own love of dance.

Bands
Kingdom Brothers, Friday March 6th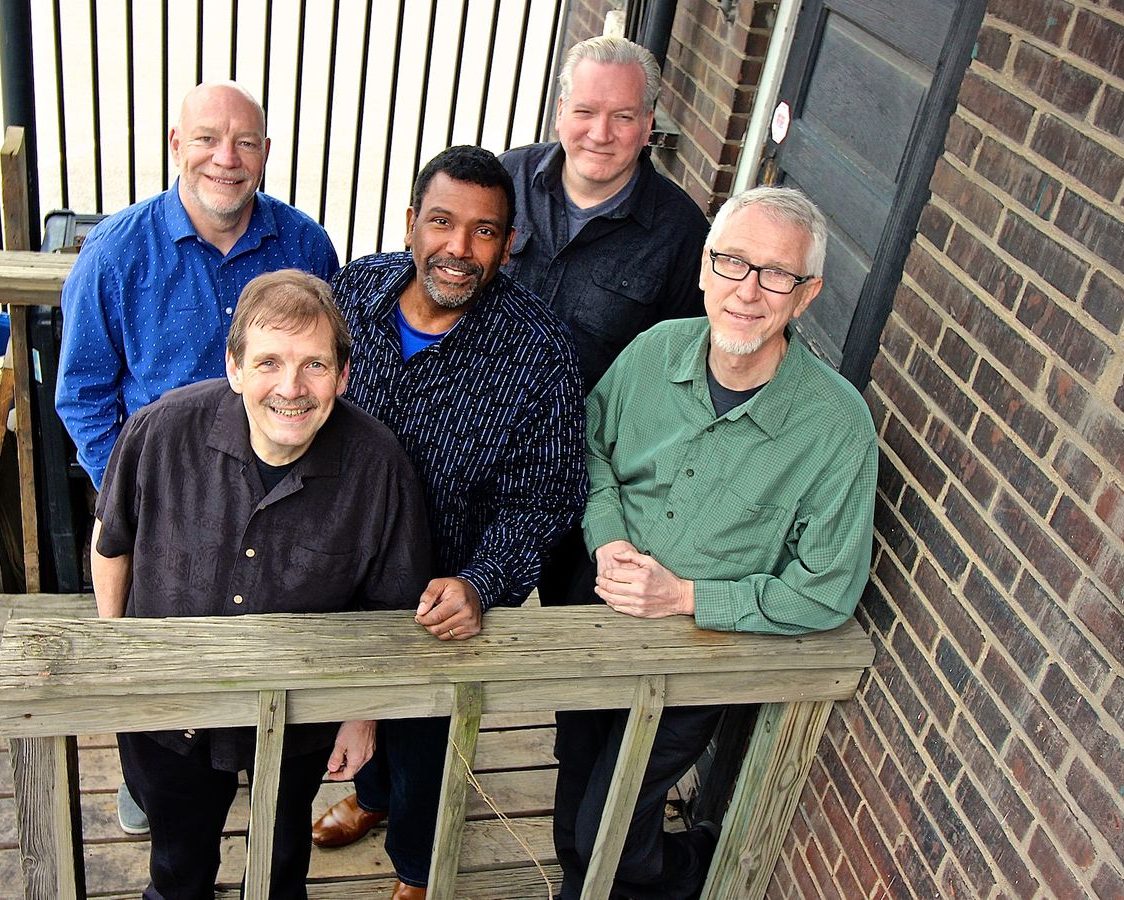 Hailing from St. Louis, Missouri, Kingdom Brothers have brought new life to the scene. A 2015 semi-finalist at the International Blues Challenge in Memphis, the combo focuses on spreading hopeful, positive messages all while tackling contemporary themes – yet solidly grounded in the classic blues sounds the band love so dearly. They credit their sound to the timeless influence of the blues greats-Albert King, Muddy Waters, Otis Rush, to name a few, and the power and spirit of groups like the Blind Boys of Alabama and the Dixie Hummingbirds.

With the soulful vocal delivery of Chris Shepherd, a high energy rhythm section, Kingdom Brothers create a memorable effect you'll want to experience over and over again. Toss in that Ron Roskowske bottleneck slide, crank it to eleven, and you'll be looking for tickets to their next show.
Lionel Young, Saturday March 7th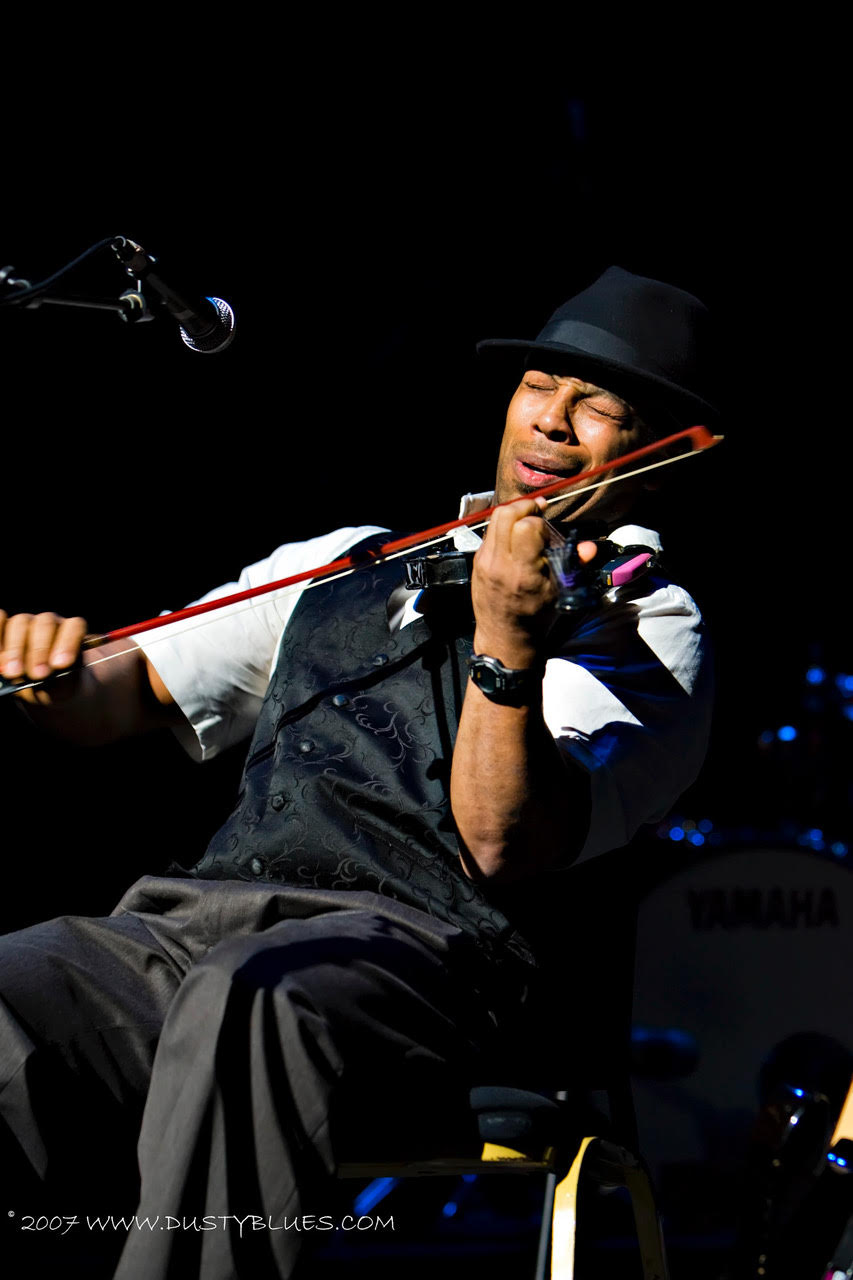 Lionel Young is a high energy performer with a bent for the blues. His LIONEL YOUNG BAND, winners of numerous awards for best in and around the Colorado region, have won the 2011 International Blues Challenge (IBC) band competition. For SnowMELT 2020, Lionel will lead a full band composed of his blues-playing friends from the Chicago and Springfield areas.
Fans of Lionel Young love his distinctive brand of blues on the electric violin. His show features not only Young originals but interpretations of blues classics by Willie Dixon, Leadbelly and Stevie Ray Vaughan, along with the strength and passion of Young's playing, his smooth vocals and unique translations.
Lionel has had the honor of working with such show biz luminaries as: Count Basie, James Taylor, Stevie Wonder, Jimmy Paige/Robert Plant, Doc Severenson, and many more!

Learn more in our article about Lionel Young!
Kilborn Alley Blues Band, Sunday March 8th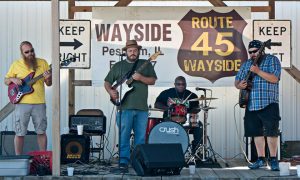 We will let loose at our Sunday After Party at Neil Street Blues the Kilborn Alley Blues Band! The Band does gritty Chicago blues and southern fried soul for all the generations of blues lovers. This music speaks for itself; better still, it convinces you to listen. Band members include Andrew Duncanson on vocals and guitar, Josh Stimmel on guitar, Chris Breen on electric bass guitar and aTrain Wilson on drums and vocals.
Kilborn Alley has risen from a local band to winners of the The Blues Blast Award for Song of the Year with 'Better Off Now.' Nominated three times for the Blues Music Award, Blues Foundation in Memphis, including in 2007 for new artist debut, 2008 for contemporary blues album of the year and 2011 nominee for best band.
Not only does the band have 6 great albums out (The Tolono Tapes, Better Off Now, Tear Chicago Down, Put it in the Alley, Four, and Kilborn Alley Blues Band) but they have currently recorded new material for a seventh coming out soon!
DJ's
Brandy Smith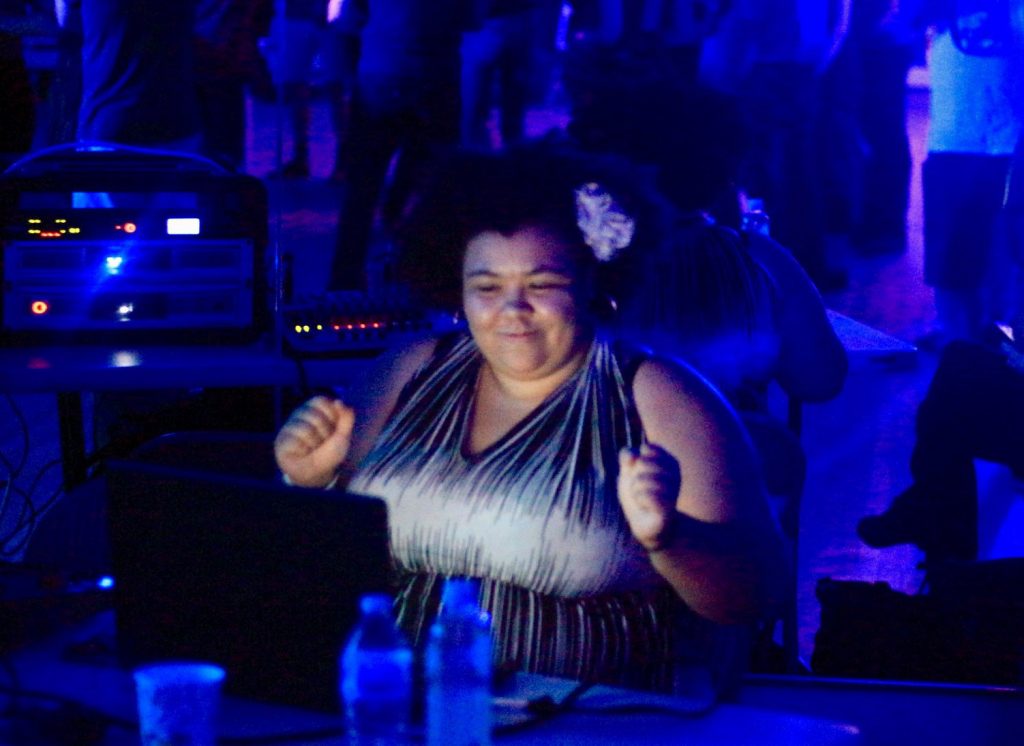 We've seen Brandy DJ-ing soulful late nights and placing in blues dance competitions at some of the best events in the country. She makes any dance floor a great place to feel the music and to feel welcome. We're so excited she's joining us for SnowMELT.
Brandy first fell in love with the blues in 2011. Her local dance scene is Chicago, home to Bluetopia and bluesShout! She enjoys dancing with as many people as she can, so please ask her to dance!
Dan Miles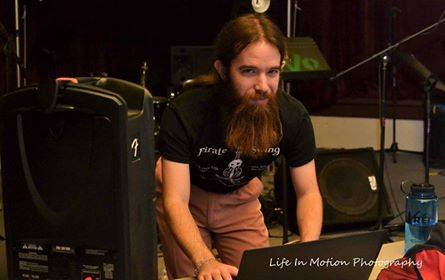 Dan first fell in love with the blues at the 2012 Chicago Blues Festival, on a Sunday evening, overwhelmed by their tribute to Koko Taylor, the Queen of the Chicago Blues. With that as his starting point, he has been refining his understanding of blues and exploring the rich variety of the genre ever since. Dan happily accepts the label of "traditionalist" as a blues DJ, both in the typical sense of sticking to the genre and in the sense of recognizing and embracing the blues tradition as one that is diverse, inclusive, historically rooted, and still very much alive today.
Venues
The Channing-Murray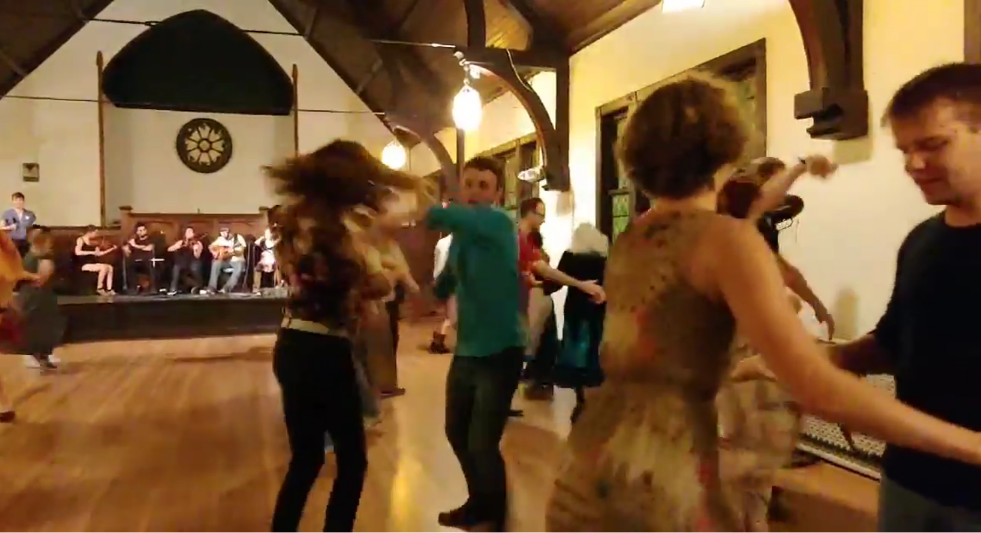 1209 W Oregon St, Urbana
The beautiful Channing Murray chapel, beloved by C-U dancers, will be our primary venue for the entire weekend. More about this venue.
The Spurlock Museum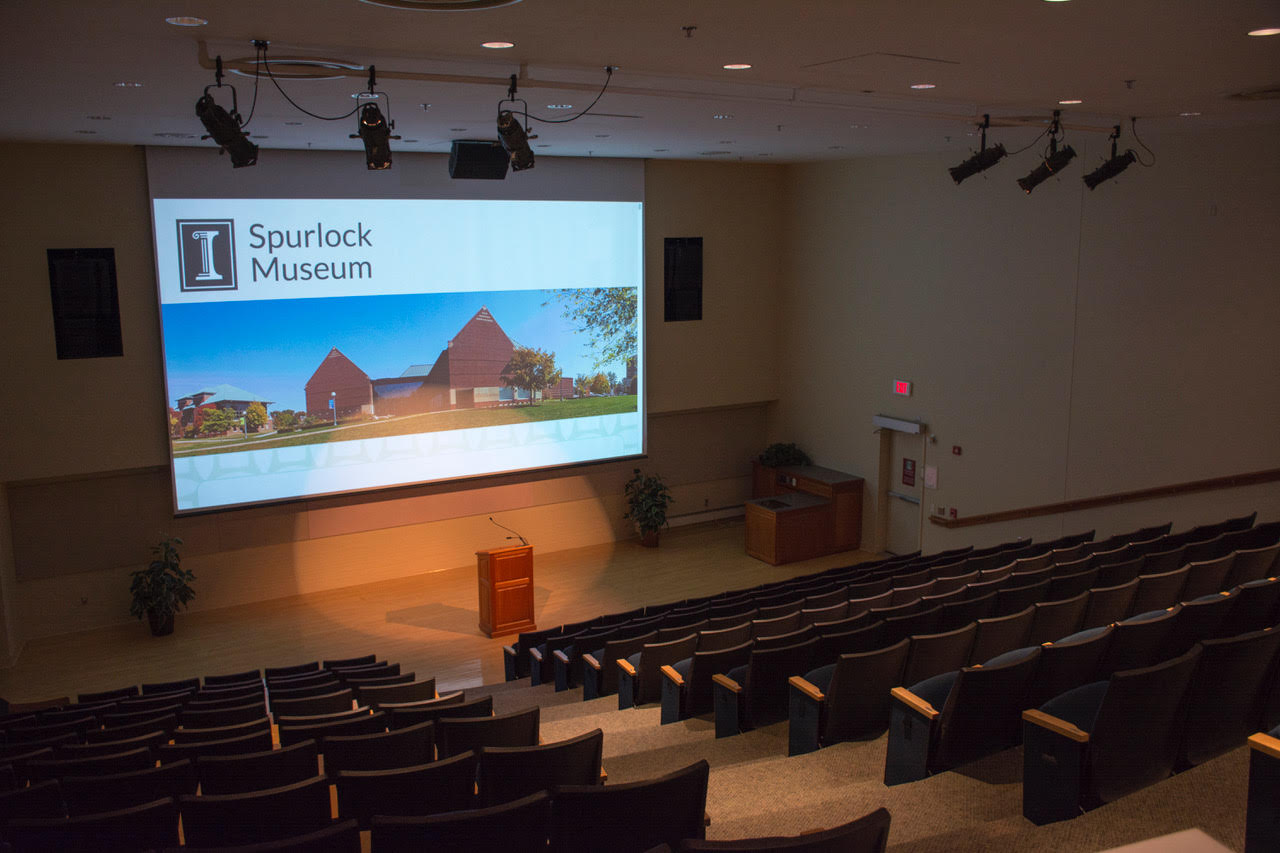 600 S Gregory St, Urbana, IL 61801
Our cultural history presentation and exhibition will happen here. More about this venue.
Neil Street Blues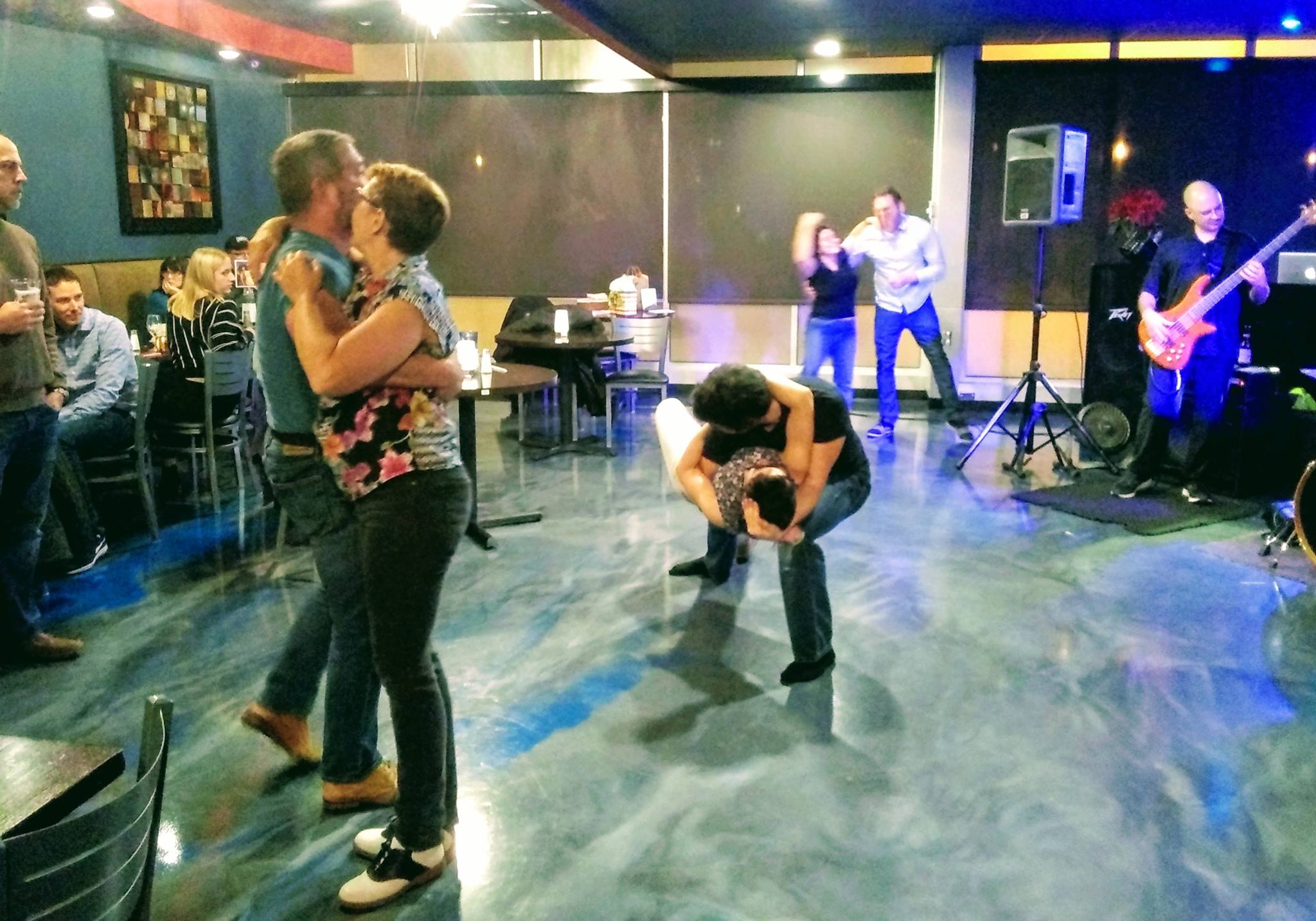 301 N. Neil St, Champaign, IL 61820
Champaign-Urbana's very own blues bar. Located in the heart of downtown Champaign. Food and drinks available from their menu and bar. Free parking on Sunday in the Hill St Parking Deck right next door.
SnowMELT 2020 Schedule
See also class descriptions.
Friday, March 6th, 2020
Time
Event
Venue
6:30 pm – 7:00 pm
Blues Dancing and Its African American Origins Exhibit Opening
Spurlock Museum
7:00 pm – 9:00 pm
Presentation "What is Blues Dancing?" by Kenneth Shipp and Instructor Demos
Spurlock Museum
9:00 pm – 12:00am
Social Dancing with The Kingdom Brothers Band
Channing Murray
12:00 am – 2:00 am
Late Night Dance with DJs Brandy Smith and Dan Miles
Channing Murray
Saturday, March 7th, 2020
Time
Event
Venue
10:15 am – 11:15 am
Dance Classes
See Details
11:30 am – 12:30 pm
Dance Classes
See Details
12:30 pm – 2:00 pm
Meet the Teachers and Lunch Break
Channing Murray
2:00 pm – 4:15 pm
Dance Classes
Channing Murray
8:00 pm – 9:00 pm
Pre-Social-Dance Lessons
Included with any pass or individual dance admission.
Channing Murray
9:00 pm – 12:00 am
Social Dancing with Lionel Young Band
Channing Murray
12:00 am – 2:00 am
Late Night Dance with DJs Brandy Smith and Dan Miles
Channing Murray
Sunday, March 8th, 2020
Time
Event
Venue
10:00 am – 12:15 pm
Dance Classes
Channing Murray
12:15 pm – 1:45 pm
Discussion on Blues Music and Lunch Break
Channing Murray
1:45 pm- 4:00 pm
Dance Classes
Channing Murray
5:30 pm – 6:30 pm
Neil Street Blues Dinner/Dancing with DJs Brandy Smith and Dan Miles
Neil St Blues
6:30pm – 8:30pm
Dancing with Kilborn Alley Blues Band
Neil St Blues
If you want still more blues dancing, come to our regular Monday night dances at Guido's Bar and Grill on March 9th from 6:00pm – 9:00pm. Instead of our normal dance lessons, we will be having a celebration party!
Housing – Register Early!
We will invite our local dancers to host out-of-town attendees, and offer that housing option during registration, on a first-come, first-served basis.
Travel
If you're traveling from far, the airports to consider are in Champaign, IL and Bloomington, IL. Our volunteers will help with rides from those airports (be sure to contact us to make arrangements). Those coming from Chicago or St. Louis are likely able to carpool. If anyone needs help arranging rides/carpools, we'll help make introduction. Please email mark@bluescentral.org with any travel-related questions.
Willard Airport
11 Airport Road
Savoy, IL 61874
For more details about Willard Airport, please visit their website.
Central Illinois Regional Airport
3201 CIRA Drive
Bloomington, IL, 61704
For more details about Central Illinois Regional Airport, please visit their website.
Prices & Registration
Due to our volunteers and sponsors, we're bringing a star lineup of instructors and bands, and keeping this event affordable. A full weekend pass online price is just $99 ($109 at the door). We're also offering a discounted beginner pass for only $49 for new blues dancers who plan to take the beginner lesson track (all social dances are included with this pass as well).
Pass Prices
Beginner Track Weekend Pass
At-the-Door
$59
Full Weekend Pass
At-the-Door
$109
All Social Dances Pass
At-the-Door
$25
A La Carte Prices
Individual Social Dance
Saturday dance admission includes 8pm lessons.
At-the-Door
$15 (students $10)
Individual Workshops
At-the-Door
$15 per 1-hour class
$30 per 2-hour class
Register at the Door
Online registration is closed. You can register for the full weekend, a dance pass, individual workshops, or individual dances at the door.
Get Updates
Sign up for our email list to receive SnowMELT Blues 2020 updates.
Sponsors – Thank You!
Royal-Blue Level Sponsor
Health Alliance

Exhibit Sponsor
Spurlock Museum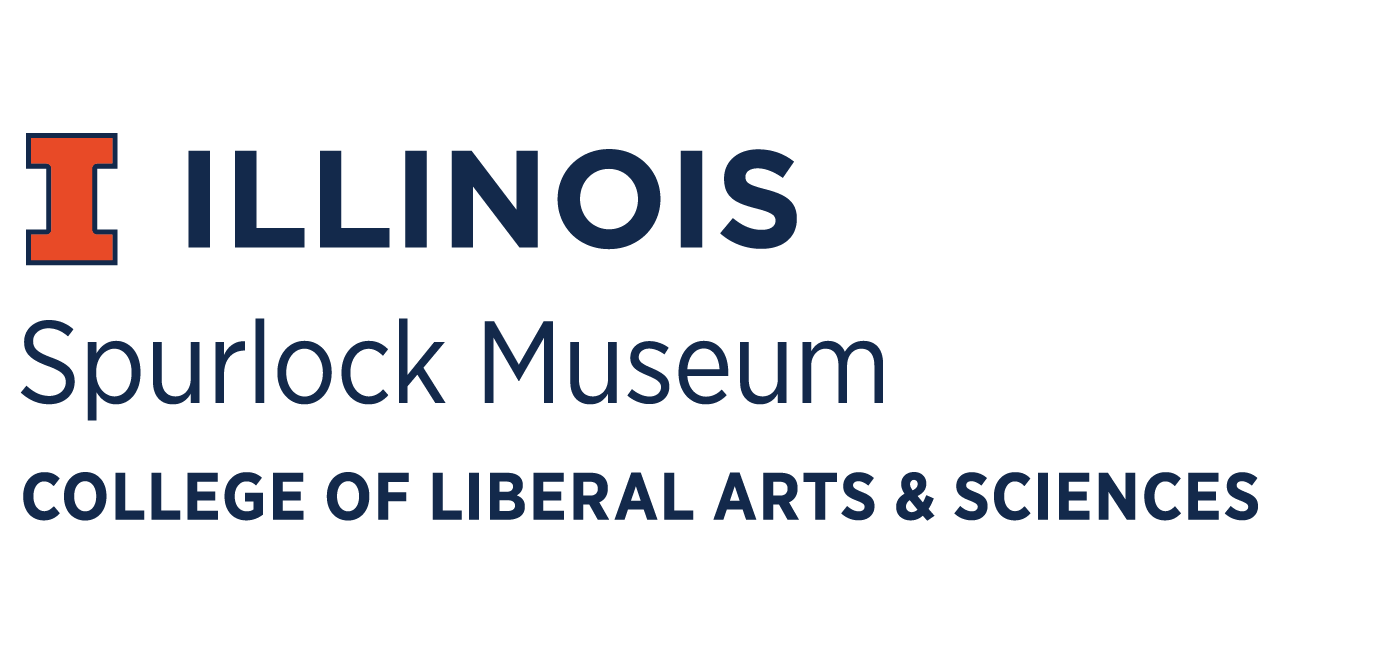 Food Sponsor
Meijer