Jennifer – Teacher and DJ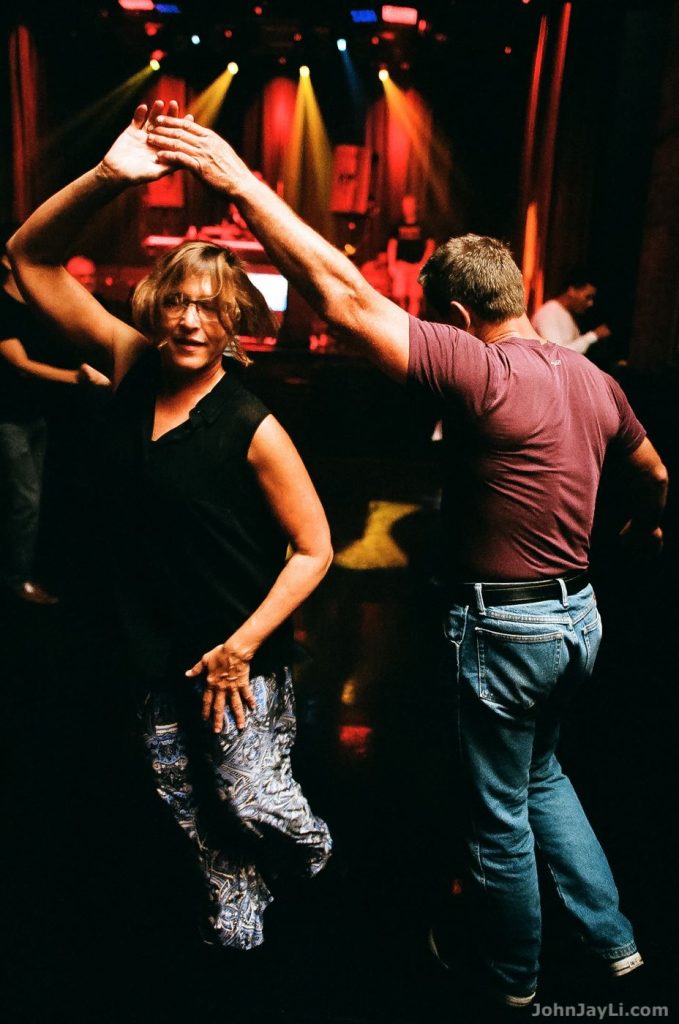 Jennifer began social dancing eighteen years ago with a passion for Argentine Tango and Salsa. She added Blues and Swing to her repertoire in 2010. Having focused on the follow role, she began learning the roll of lead in blues and swing. Jennifer travels regularly to attend dance workshops and events throughout the United States.  Dance has taken her to many places including Chicago, Indianapolis, St. Louis, Minneapolis, Ann Arbor, Albuquerque, Tampa, New York, Philadelphia, San Francisco, and Buenos Aires. Jennifer brings with her teaching experience not only in dance, but in Museum Studies at the University of Illinois. She was one of the original co-founders of bluesCENTRAL in 2011, serves as President of the bluesCENTRAL organization, and continues to promote the development of the blues dancing community in C-U.
Jennifer handles the playlist at many of our weekly dances, and has been selecting music for our scene for many years.
Sierra – Teacher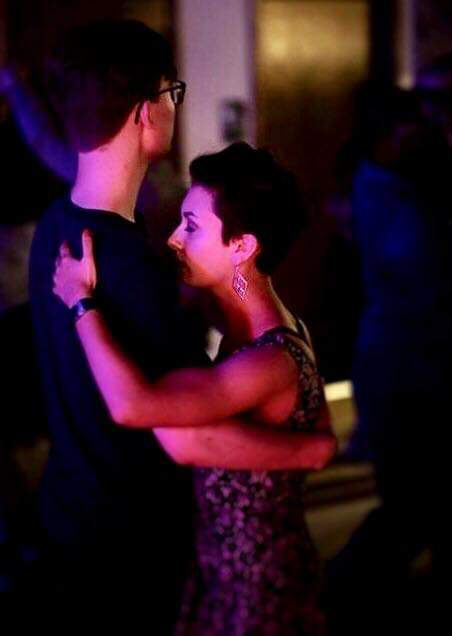 Sierra is a dancer, educator and Urbana native who has been teaching with bluesCENTRAL since returning to the area in May 2018, and now serves as the group's vice-president. She began contra dancing as a teenager, and found blues and swing dancing in 2014 during her time at Oberlin College. In 2016, she discovered her love for teaching dance, and began teaching blues classes to Oberlin students and community members. When she's not dancing, Sierra is a full-time educator who teaches kids about healthy relationships and violence prevention, and often fantasizes about using dance education as a way to end interpersonal violence. She also has extensive teaching experience as a writing educator through Oberlin College, the Champaign Urbana Community Fab Lab, and Northwestern University. Sierra is "ambidancetrous" (both leads and follows) and is very passionate about making bluesCENTRAL an inclusive and welcoming space for all.
Mark – DJ
Mark got hooked on blues when he accidentally showed up at the wrong dance class. Since then he's travelled to as many blues workshops as possible, always looking to connect with dance friends, learn some skills, and seek that elusive place of dance-musicality bliss. He loves how blues music and dance can be a place of healing, comfort, and radically accepting community. He started DJing to support his local scene, and he's always seeking to learn about the music, the artists, and the stories in the songs. His tastes lean toward funky bass grooves, heartfelt vocals, and songs too slow and soulful to play anytime before 2am.