600 S Gregory St, Urbana, IL 61801

The William R. and Clarice V. Spurlock Museum of World Cultures is a regional center for cultural and archaeological collections from throughout history and across the globe. The Spurlock Museum's 9 permanent exhibits represent historical and contemporary peoples from around the world. Special exhibits, based in the Campbell Gallery, serve as a springboard for unique programs, tours, and special events. Through collections and educational programs, they help interpret the diversity of cultures.
Parking
Metered spaces are available on the streets surrounding the Museum and in designated areas within the parking lot adjacent to the Museum on Oregon Street. There are a small number of metered spaces for handicapped parking permits. Parking is free at non-metered spaces in University parking lots on weekdays after 5:00 pm and weekends. Individuals or groups visiting on the weekend can park for free in UI lot D22 (behind the museum) in non-reserved spaces.
Bus Parking
The Museum cannot help arrange parking or assist with any tickets incurred. Meters must be paid even if the parked vehicle is attended by a driver. Bus parking may be pre-arranged to guarantee a space, but it must be paid for in advance at a higher cost. Contact the University's Parking Department for bus parking at the State Farm Center. Contact the City of Urbana to have meters bagged in front of the Museum.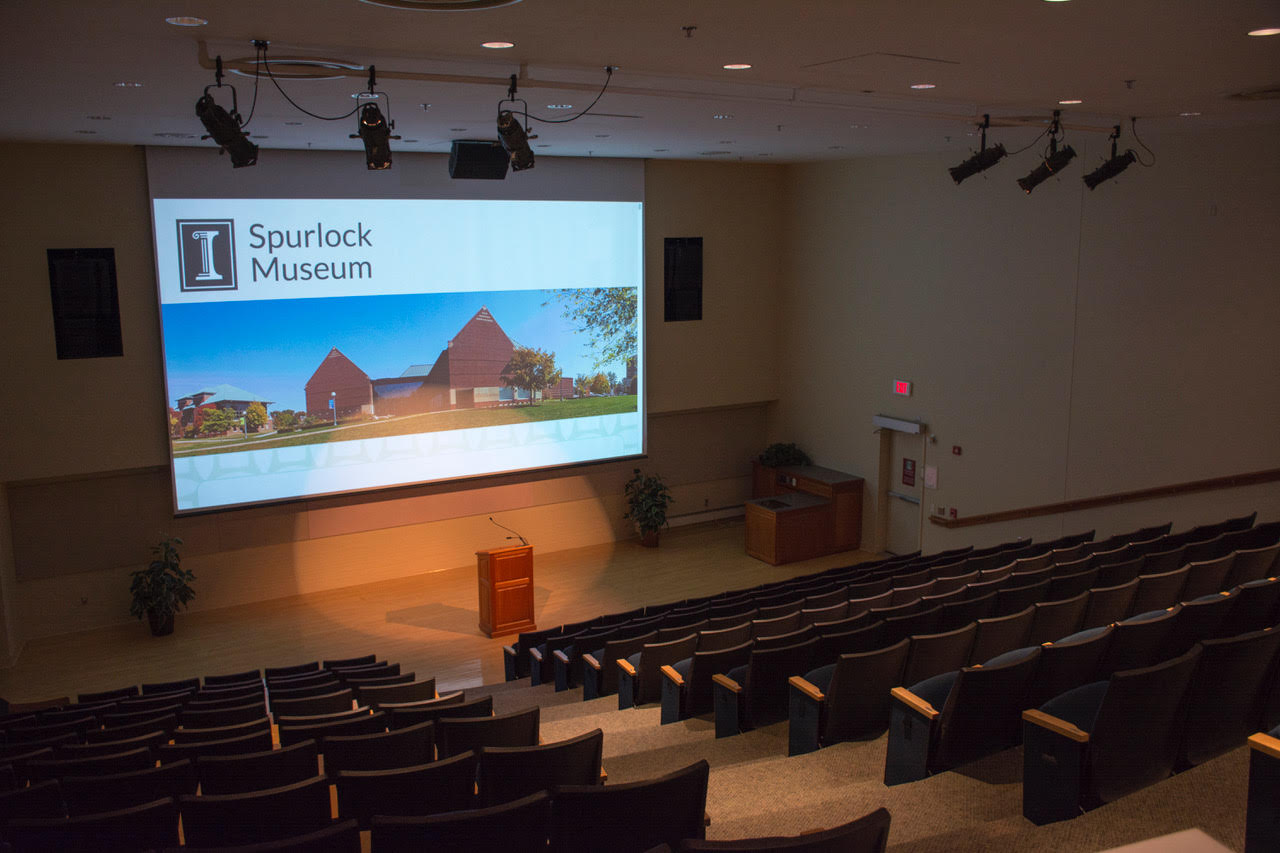 Mission Statement
The Spurlock Museum celebrates our shared humanity by collecting, preserving, documenting, exhibiting, and studying objects of cultural heritage. The Museum's primary function is education in service to students, scholarly communities, and the general public, interpreting the diversity of cultures through time and across the globe. Its collections constitute a public trust to be responsibly maintained for future generations as a permanent record of the cultural world.