Headlining our Saturday Night main dance at SnowMELT Blues 2019.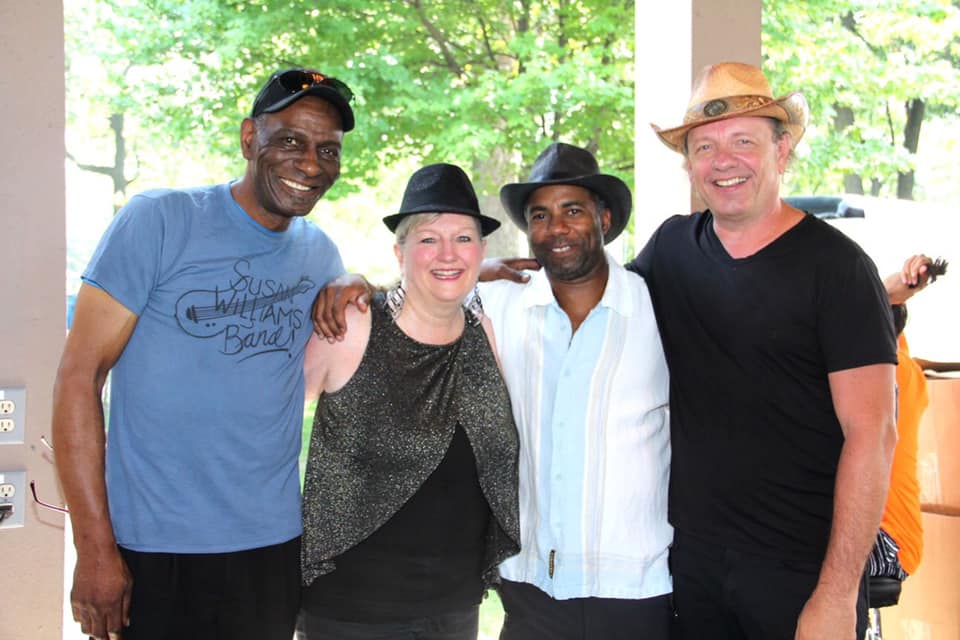 Together for two years, this Chicago-based group brings their combined experience and the use of two basses to the stage to wow audiences with their unique, funky approach to the blues. They went to Memphis in January 2018 to compete in the International Blues Challenge! Their CD, "It's About Time," showcases all originals, nine written by vocalist/bassist Susan Williams, and two written by guitarist, Mike Gallemore. It was selected to compete in the 2019 IBC in the Best Self-Produced CD category.
Susan Williams, lead singer and bassist, hails from Chicago, and has been playing and singing professionally with her own band for over 30 years. Her powerful voice is reminiscent of Bonnie Raitt, with a tinge of Janis Joplin, and has been described as "rich and smoky, with perfect raspiness."
Chicago native, Darryl Wright, the second bassist in the band, has toured the world with Mavis Staples, among others, and brings his incredible ability to this group in the form of masterful ensemble playing and amazing bass solos.
Mike Gallemore is a lifetime musician, primarily known for his guitar and songwriting skills. Mike has toured and played with many Chicago Blues artists, and has released two CD's of his own.
Rob Davis is a seasoned session and touring drummer who's been a part of the Chicago music scene for 20+ years.